Vox Connect is a great company to work with. We have been using them for all our IT needs for many years, they are very responsive providing efficient and fast IT support. We are a small property management company so ensuring that our system functions well is a very big part of what we do and thanks to Claudiu and his team that is possible.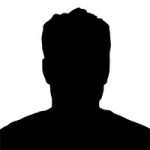 Sorina Piros
Optimus Realty Inc
VoxConnect is the IT Support company for the company I work for and their service has been fantastic. I love that we can contact them by chat, phone or email and they are able to resolve most issues remotely and very quickly. A technician also comes to our office once a week. They are very friendly and great customer service! I highly recommend them.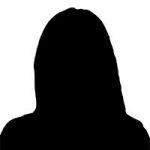 Ioana Balea
Agent American Family
We are very happy working with Claudiu and VoxConnect! Claudiu and his team of technicians have serviced our office for many years. They take care of all our IT needs and phone system, they are very reliable, courteous, and available when needed. I would highly recommend Claudiu and VoxConnect to any small business looking for an IT Support company or VoIP provider.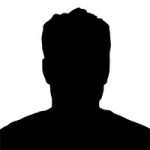 Danny Uta
Real Estate
VoxConnect installed a fantastic new VOIP phone system in our approximately 15 persona office. The transition was smooth and our new pricing for telephone service is significantly lower than before. We highly recommend their company.
David Chencinski
CG Realty Group
Our office is using VoxConnect and we are really impressed on how reliable the services are. Claudiu is very accommodating and is fast to respond to any concern or questions that we have. Since we started with VoxConnect, our business operations, which streamlines mainly through computers and phonelines, have been running smoothly.
Sarah Zabat
GYC Senior Care
We use VoxConnect for IT Support and VoIP, their technicians are very knowledgeable and always helpful. I love having them always available via the Chat app directly from the desktops, but we can also call or email.  I highly recommend them if you are looking for outsourcing your IT support instead of having an in-house IT person or a "lone wolf" computer guy.
Mike Tautan
DC Heating Cooling
One of the best companies out there, we used the security suite that was installed by the fine people at Vox connect and we cannot be happier. The ease of use is perfect "even a caveman can do it " 🙂 but joke aside the technician is very knowledgeable and right to to point it was a quick install and they installed a hardware firewall as well, so our internet traffic is now safer than ever. I highly recommend Vox connect for all your IT and communication needs.
George Csakvary
Optimus Realty Inc
We've been using VoxConnect for our business phone services as well as their IT. Very professional, prompt and professional. Pricing is reasonable. I would definitely recommend them to anyone needing IT and or phone service for their business.
Yassine Chekkouri
GYC Senior Care